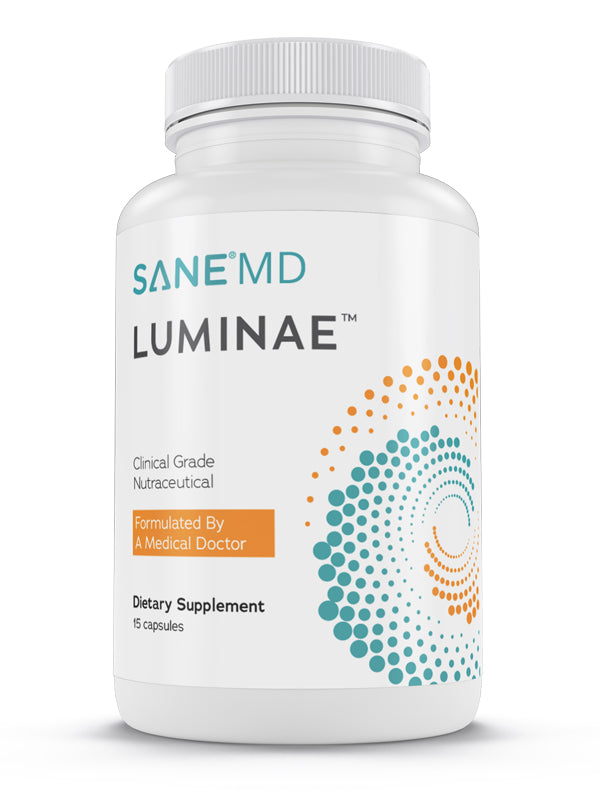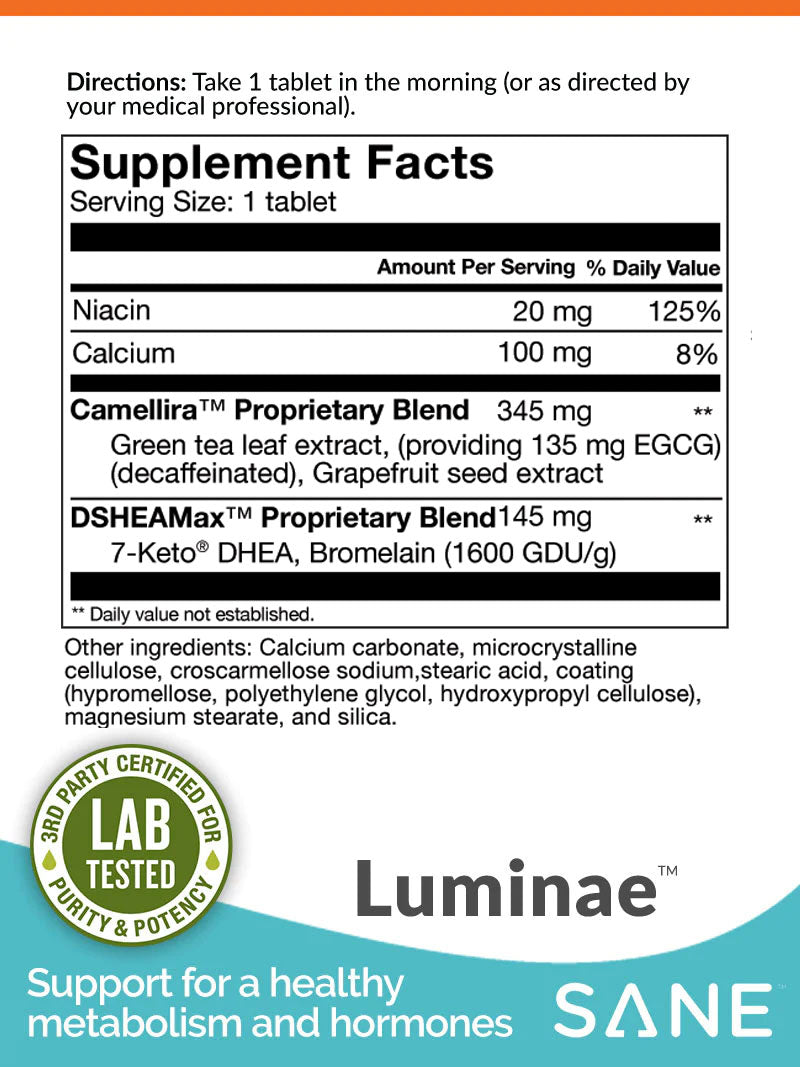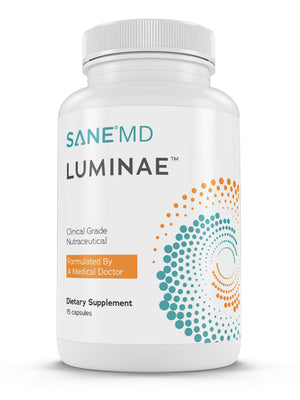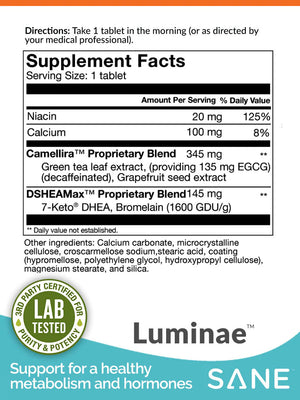 Luminae™
$47.00 $69.95 You save: 32% $22.95
Weight loss support. Trusted by fitness models, proven by research. 
Ingredients found in Luminae™ lead to more weight loss (when combined with SANE eating and exercise) than a placebo.
May help to support burning fat for energy instead of storing it.
No-stimulant formula.
A Natural Weight Loss Catalyst
Increase your fat burning up to 300% with this clinically proven formulation1
achieve your
weight goals
Suppress cravings for junk food and eat healthily
Support optimal thyroid function
Adopt a SANE eating and exercise plan
Luminae is a new synergistic blend of rare clinically studied ingredients that help lower your set-point weight and create the perfect "metabolic environment" that is optimal for burning stubborn fat and has been shown to increase weight loss up to 300% in clinical studies.1
1 - Research Citation: Douglas S.Kaiman, Carlon M.Colker, Melissa A.Swain, Georgeann C.Torina, QiuhuShi A randomized, double-blind, placebo-controlled study of 3-acetyl-7-oxo-dehydro epiandrosterone in healthy overweight adults.
Green Tea Leaf Extract is an anti-oxidant and helps boost your metabolism for quick fat loss.
Grapefruit Seed Extract contains powerful anti-oxidants that can protect your body from oxidative damage.
7-Keto DHEA supports your thyroid to increase metabolism.
Speak with a real person weekdays 8 - 5 EST at (347) 979-1735
Select the package that fits you
POPULAR + BEST VALUEStock Up And Save Big!

6 Bottles
One-Time Purchase
---
SAVE 58%
Regular Price: $419.70
Price per bottle:
$29.00


3 Bottles
One-Time Purchase
---
SAVE 44%
Regular Price: $209.85
Price per bottle:
$39.00

1 Bottle
One-Time Purchase
---
SAVE 29%
Regular Price: $69.95
Price per bottle:
$52.79


Please note: the Reviews widget below is powered by a 3rd-party and we do not control its accessibility features. If you need assistance with this content, please contact us at (347) 979-1735 and we will promptly work with you. We are in communication with this vendor to bring their widget into WCAG 2.1 compliance.