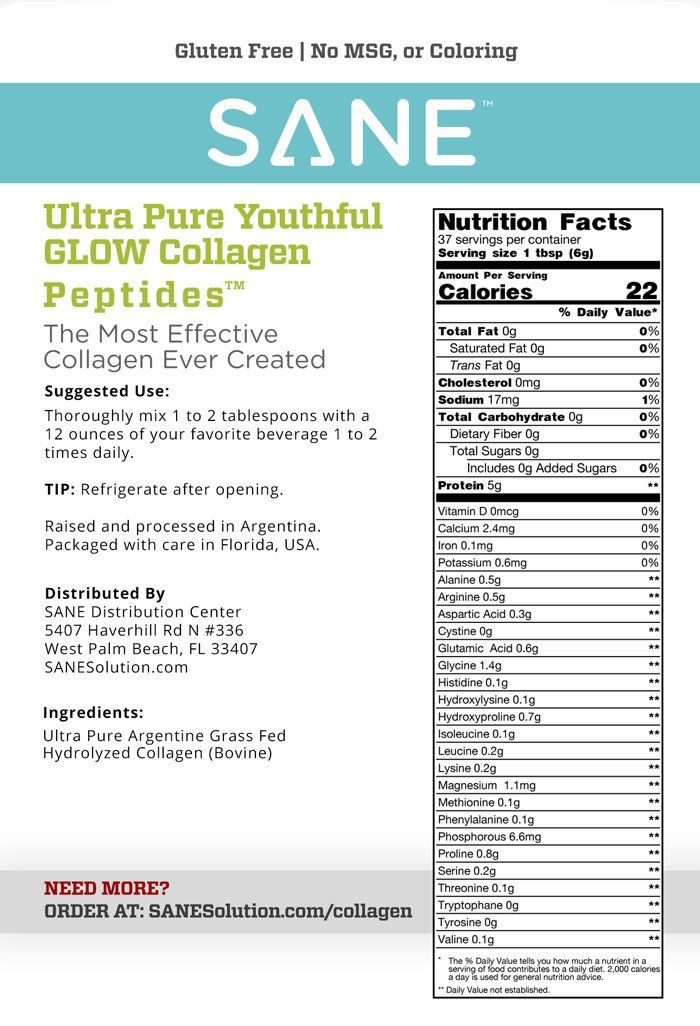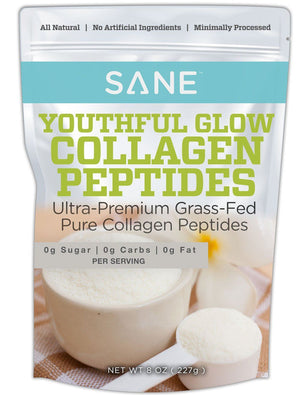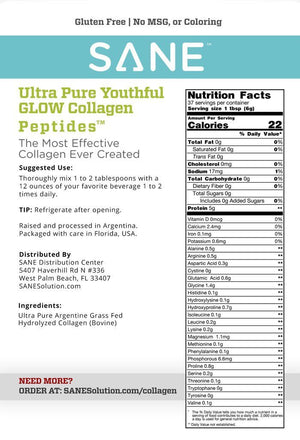 SANE YOUTHFUL GLOW COLLAGEN PEPTIDES (37 Servings)
$27.95 $49.95 You save: 44% $22.00
Our Youthful Glow Collagen Peptides are a true Superfood. It's the "protein glue" your skin, joints, and muscles need to stay youthful at any age!
Collagen is the most abundant and essential type of protein found in the human body.
Has been used for thousands of years for its nourishing and healing qualities.
Provides both types I and type III collagen which is the major component in skin, hair, nails, muscles, tendons, ligaments, bones, gums, teeth, eyes and blood v

essels

.
"Love this product. Did exactly what it says it will do. My skin has improved, nails no longer brittle. My hair is fuller. I can exercise without my knees hurting. Anyone experiencing any or all of these issue, this product is worth trying."
-Janet K. (Verified Buyer)